Gotta say, I got a lot accomplished this weekend. All morning I spent making these...I will be honest, this is a picture from last year, lol..... I make Buckeyes every Christmas!
After I was finished making the Buckeyes, I took a nap and went to join the girls for a Christmas Party....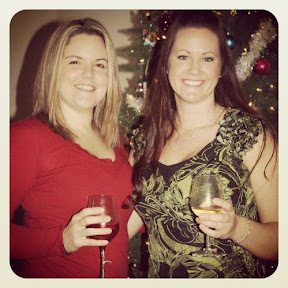 And then yesterday was my cleaning day! With the family coming into town, I wanted to clean the house up some...still have a few things I want to straighten up, but a majority of the cleaning is done, yay!
I hope everyone had a great week!