I'm Loving:
That I had another wonderful weekend with my family!! We went to the VT/UNC game! Glad my mom was able to come this time!!! It was freezing out there, but so worth it!!!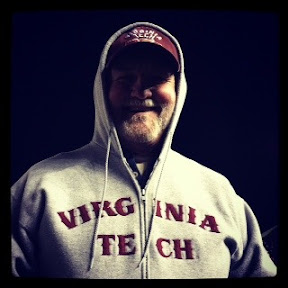 I'm Loving:
My fabulous new purchases!! I bought a dress for a wine bottle. I didn't buy the one pictured, mine was actually black and white with pink accents. I had to buy it, not sure why, lol. Just because I loved it! I found it at a little shop mom took me too. It reminds me of one of my fav shops at home.
I also bought this chevron tray at a little Boutique Craft Show. So fun!! I'm using it for odds and ends.
I'm Loving:
That I found some candy cigarettes at a little mom and pop gas station. They are so hard to find, love when I find them!!
I'm Loving:
This pic of Roxy!
I'm Loving:
That today is my Friday!!